We offer a comprehensive range of radiological examination procedures on our premises:
Scheduling an appointment:MRI, CT, sonography, and mammography examinations generally require an appointment.
X-ray or bone densitometry: For classic X-rays (for example, lung X-rays) or a bone density measurement, you can visit us without an appointment between 10 am and 3 pm upon presentation of a valid transfer slip from your general practitioner or specialist physician as well as your insurance card.

Check-in – examination procedure:Please note that the order of examinations may differ from the order of check-ins, as the indi-vidual imaging procedures take different amounts of time.

After your examination:After the X-ray, CT, or MRI examination has been completed by the medical-technical X-ray assistant, the radiological specialist will discuss the preliminary findings with you.

Imaging:Depending on the referring physician, you will receive your images as printouts or in digital form (CD).
For better assessment of a mammogram, you should bring the most up-to-date image to your appointment if available. This will make your diagnostics more reliable and effective. In addition, preliminary images can help reduce the number of follow-up appointments.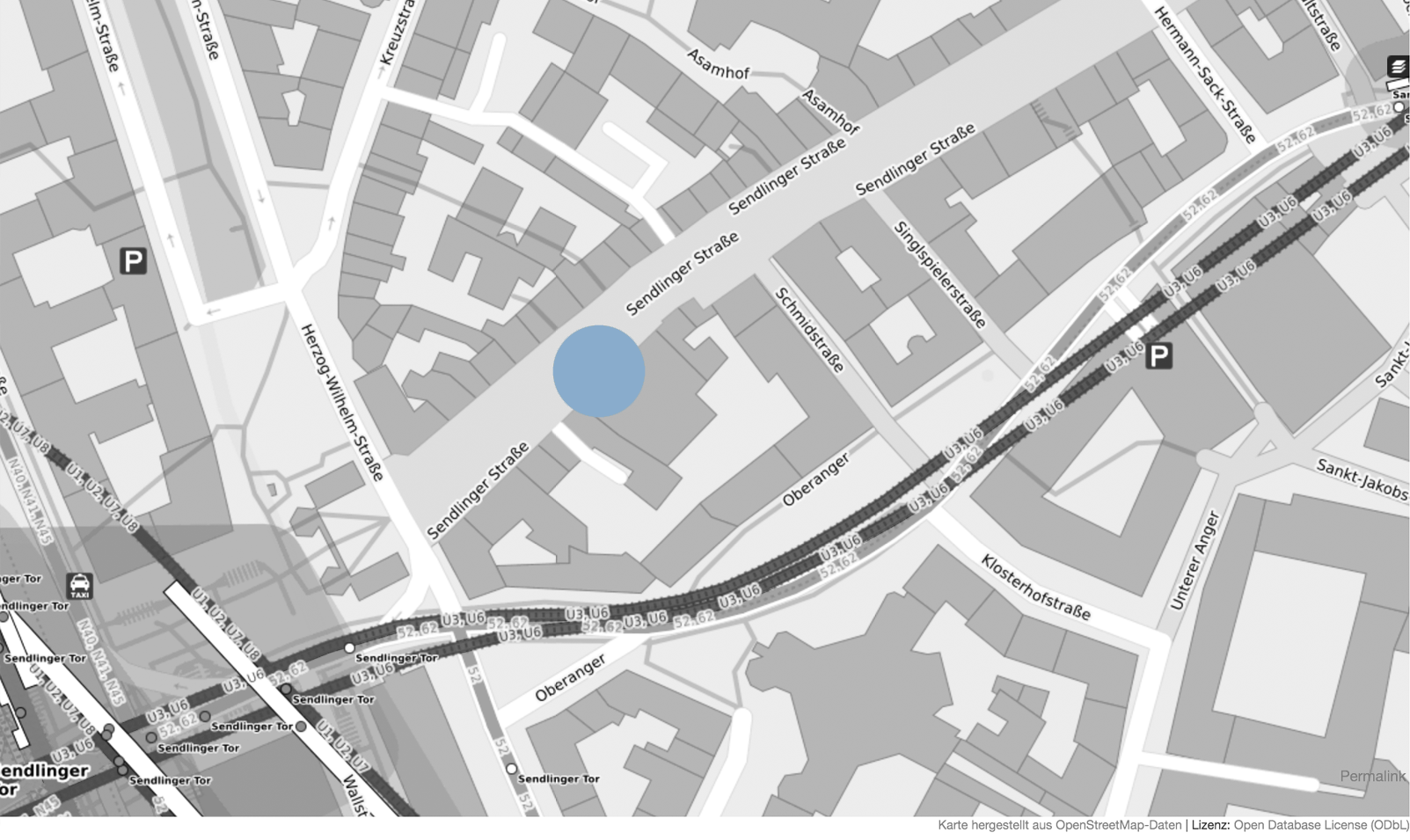 Sendlinger Str. 37
80331 Munich
Office Hours
Monday-Thursday
8:00 - 18:00

Friday
8:00 - 14:00 Uhr