Dear patients, dear colleagues,
our radiology practice in the heart of Munich has been around for over 40 years. Our 3-member medical team works hard to make you feel welcome and ensure that you receive constant personal care. On request, the same doctor will treat you on each visit.
In addition, we work closely with referring physicians (orthopaedists, neurologists, urologists, oncologists, gynaecologists, general practitioners, internists, ENT specialists, dermatologists, neurosurgeons, general surgeons, plastic surgeons, etc.) as well as with osteopaths, physiother-apists, and non-medical practitioners, and will discuss complex and particularly urgent cases with colleagues from the abovementioned fields.
Of course, we are also available for personal telephone inquiries. The entire practice team is regularly audited by the public health physicians' association with regard to its qualifications. Our devices are state-of-the-art and providing care at the highest level of technical competence is a given for us.
Our practice is certified for the German Mammography Screening Programme .
Examinations
We offer a comprehensive range of radiological examination procedures on our premises:
Scheduling an appointment: MRI, CT, sonography, and mammography examinations generally require an appointment.
X-ray or bone densitometry: For classic X-rays (for example, lung X-rays) or a bone density measurement, please ask for an appointment. Upon arrival, we kindly ask you to present a valid transfer slip from your general practitioner or specialist physician as well as your insurance card.

Check-in – examination procedure: Please note that the order of examinations may differ from the order of check-ins, as the indi-vidual imaging procedures take different amounts of time.

Imaging: Depending on the referring physician, you will receive your images as printouts or in digital form (CD). For better assessment of a mammogram, you should bring the most up-to-date image to your appointment if available. This will make your diagnostics more reliable and effective. In addition, preliminary images can help reduce the number of follow-up appointments.

What Our Patients Are Saying
"Competent doctors, very nice assistant staff, and an uncomplicated examination process, perfect!!"
Simon D.
38 years
Breast Cancer Aftercare Patient
"The medical assistants and nurses are very attentive and make the examinations easier with their empathetic nature. The doctors are very friendly and take time to discuss the results."
Christine B.
61 years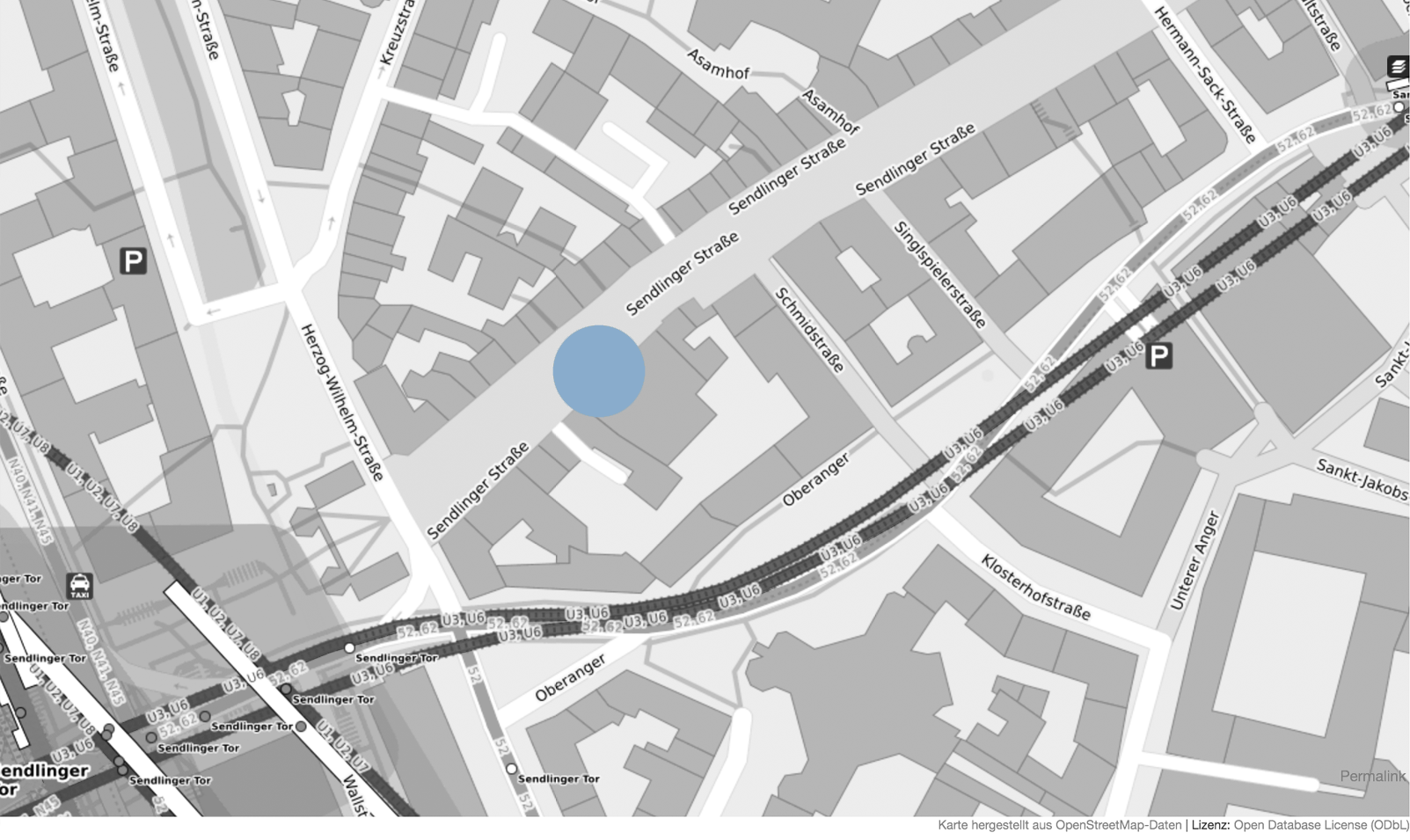 Sendlinger Str. 37
80331 Munich
Office Hours
Monday-Thursday
8:00 - 18:00

Friday
8:00 - 14:00 Uhr